Youth Theatre Program 2022
Angelus Theatre
165 N Main Street, Spanish Fork
August 23rd – April 27th
Mondays and Wednesdays from 3:30 PM – 6:00 PM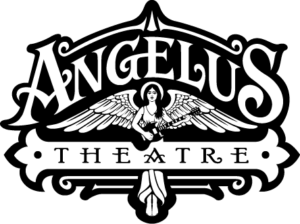 "My children are beyond excited and motivated to gain new skills and grow themselves. They each feel like a star. This production is not only fun for them, but it's helping them grow into better, more confident and communicative humans.
recommended!" – Maraly Frandsen
Enjoy watching your teenager grow and shine as they're featured on stage.
Feel confident that your teenager is being heard as original plays are adapted to meet their needs and abilities.
Take pride as you watch your teenager have fun in small group and one-on-one settings.
Get excited about professional photography, capturing priceless portfolio-quality memories of your teenager.
Great Hall Theatrical's Teen Theatre Program offers unique and specialized theatrical instruction for youth ages 10-18. The program is limited to 15 students to allow for each teenager to receive individualized instruction and have featured roles in the fall and spring musicals. Students will also take part in a winter short play festival and an audition intensive workshop.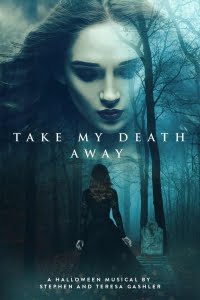 The fall musical is Take My Death Away and the spring musical is Valhalla | A Nordic Rock Opera. Having a featured role is an effective way to apply and develop performing skills as well as give students the opportunity to learn responsibility, teamwork, and improve their confidence. Musicals are written and composed by instructors Stephen and Teresa Gashler who can tailor the shows based on the needs of the students.
Take My Death Away is a bluegrass Halloween-themed show set in Appalachia during the early 1900's. It does include romance, but youth will not be required to kiss. It is mildly spooky and has positive messages about life and death.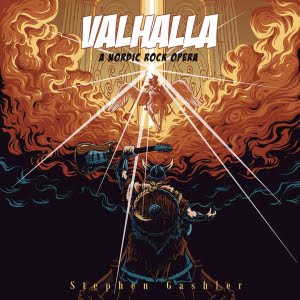 Valhalla | A Nordic Rock Opera is about the clash of Vikings and Saxons in the year 830. It includes Norse mythology and medieval European history. It explores themes such as seeking to understand those who are different and resolving cultural and personal conflicts.
In November and December students will write and direct their own short plays and act in other student's plays during the winter short play festival.
In January and February students will take part in an audition intensive. Each teen will choose an audition song and 2 contrasting monologues. Instructors will coach students on their audition material and also help students improve callback audition skills such as cold-reading and basic dancing. Students will perform their audition pieces to parents during a recital in February.
Classes are at the Angelus Theatre in Spanish Fork: 165 N Main Street. The program runs from August 23rd – April 27th on Mondays and Wednesdays from 3:30 PM – 6:00 PM with breaks for holidays. Performances will be weeknight evenings.
Enrollment is $500 per semester. No audition is required to enroll.
Sign Up