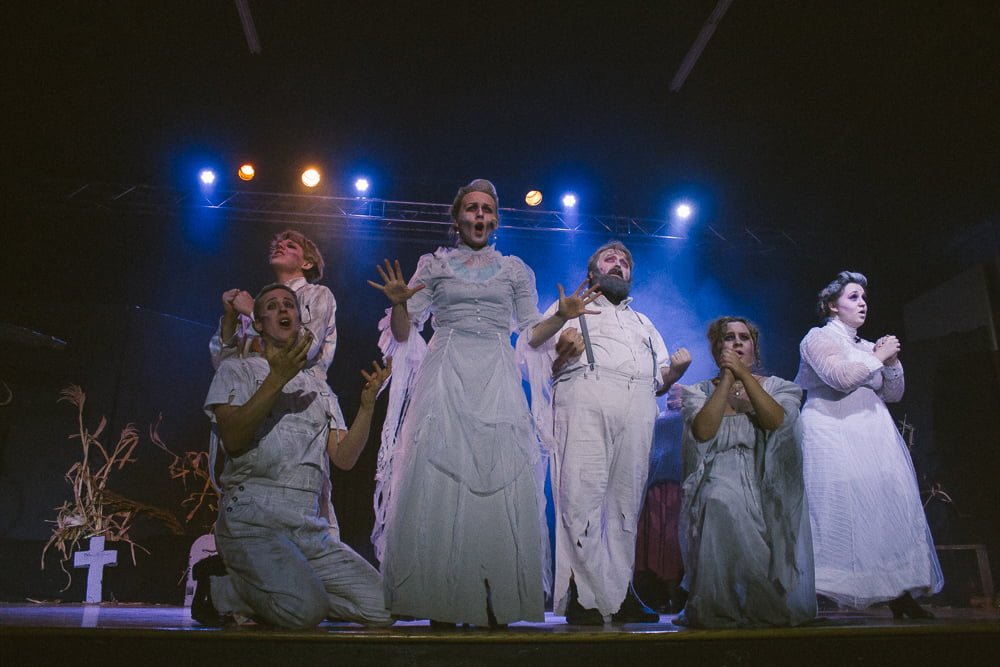 This week is your last chance to see all the ghoulish delights of TAKE MY DEATH AWAY! There are still a few offerings for both live and virtual performances, to be sure to grab your ticket online before they're all gone! Still can't decide if you want to see it? Here's what some of our patrons had to say about TAKE MY DEATH AWAY:
I loved this play!!!! The music was fantastic, and the plot was eerily intense, but also humourous! Such a fun way to celebrate the Halloween Season. — Kelly W.
Fun show for all! My kids and I loved it! Lots of laughs and the beautiful songs were mesmerizing! –Kaydee S.
Great show! We loved the depth in the story and the humor. Perfect for the Halloween season and awesome music! — Kathryn E.
Click HERE to purchase tickets!