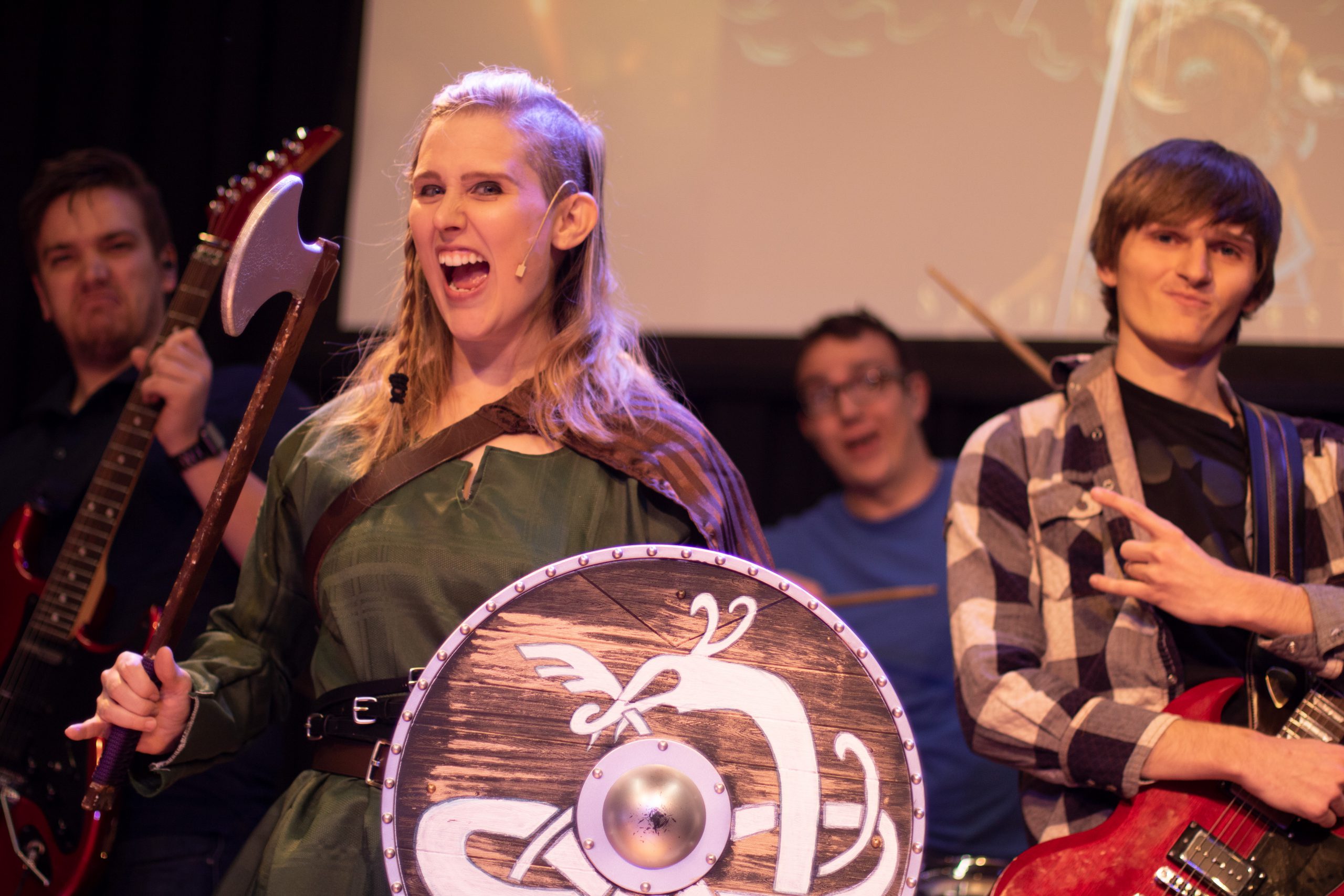 Great Hall Theatrical is pleased to announce its next big production- VALHALLA | A NORDIC ROCK OPERA:
In the year 830, a band of Vikings raids a Saxon nunnery. But when the battle goes sore, Sven, an inexperienced Viking, is separated from his clansmen. Needing to find a way back to Norway, he makes a hostage of a nun named Mary. Together they face a perilous voyage on a stolen ship, a journey that takes them to the edge of life and into the magical realm of the gods.
What began as a successful Kickstarter project and a rocking album, then grew into a series of concerts, music videos, and a full-scale production, is back for its second run, bigger and better than before. Stephen Gashler's VALHALLA | A NORDIC ROCK OPERA, produced by Great Hall Theatrical Experiences at the Angelus Theatre, will be directed by Bethany Taylor.
You won't want to miss this spectacular show, running May 31st – June 12th! Pick up your tickets now to guarantee yourself a seat and save with our early bird prices.
Don't forget to check out all the behind-the-scenes action on our facebook and instagram accounts! You'll find special deals, giveaways, and backstage featurettes showcasing the talented team behind VALHALLA!