A Krampus Karol (Film)
$0.00
$0 (0%) Raised of $50,000 Goal
By 0 backers
American children have nothing to fear
Except for a small lump of coal.
Europe's small children,
If naughty this year,
Must verily fear for their souls!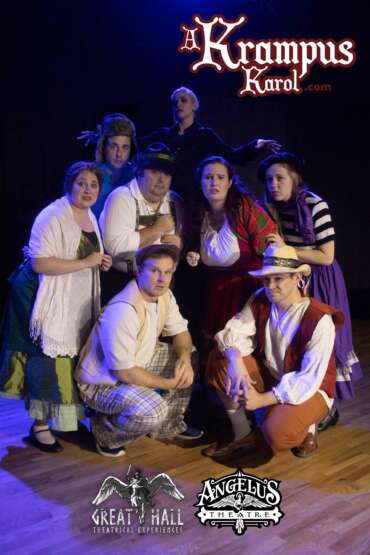 CHARLIE AND THE CHOCOLATE FACTORY meets THE NIGHTMARE BEFORE CHRISTMAS in this wacky musical comedy in the style of Tim Burton and Danny Elfman. For hundreds of years, Christmas was a time for bone-chilling wonder as fearsome monsters (such as the dreaded Krampus) teamed up with Saint Nicholas to punish the naughty. It's time to bring back the fun with an all-new Christmas tradition filled with suspense, side-splitting laughs, and unforgettable music.
A KRAMPUS KAROL debuted on the stage in 2021. After a successful run (and lots of praise from adoring fans), we want to adapt the show to film to reach wider audiences.
"Fantastic! 5/5! I absolutely loved this show! Very funny and upbeat. I'd recommend it" (Cameron M.)
"Better than I expected. This show is a lot of fun. The songs are entertaining." (Chantel A.)
"Can't wait for it to play again. Loved it!" (Joshua B.)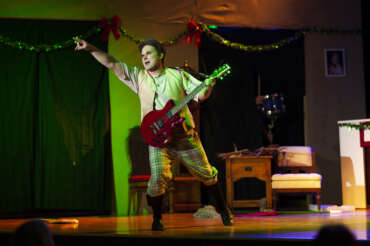 I'm Stephen Gashler, the playwright, composer, and producer of A KRAMPUS KAROL (and five other full-length musicals). I'm a national award-winning storyteller with a background in film, and I've run a successful Kickstarter project before. I plan to be the director of this film as I adapt my vision to the big screen.
The money raised will help me:
Pay my cast and crew
Cover expenses
Up the production quality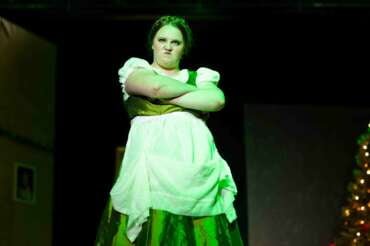 There's a lot of reasons to choose this project to back. For one, it's already been tested, and the audiences loved it. We have a tried-and-true creative team and a fantastic cast. The music's been professionally recorded, and we already have the costumes and props. With a large YouTube following and my production company's network, there's a great chance that word will spread and the film will go places. All we're lacking is the budget to take it to the next level.
While, in the world of film, I'm aiming for a modest budget (because I really want this project to happen, so I'm trying to stay realistic), the more we're able to raise, the better the film will be. Whatever we raise, as a producer and filmmaker, I've made many great shows happen on a shoestring budget, and I'm surrounded by passionate people who want to help me make my dreams into reality. This film will be relatively easy to shoot, because, like a slasher film (minus the blood and gore and plus a lot of comedy), it all takes place at a cabin in the woods.
"Whatever comes, whatever's past, friends at first are friends at last."
If you help us make this one-of-a-kind film happen, we'll thank you by sharing the digital premiere of the film with you, crediting you, keeping you updated with behind-the-scenes progress, and offering a huge variety of awards, such as tickets to the live premiere, the original cast soundtrack, signed posters, private showings, opportunities to meet the creators, and more. So definitely check out the rewards, and let's do this, because it's going to be a lot of fun!
Risks and challenges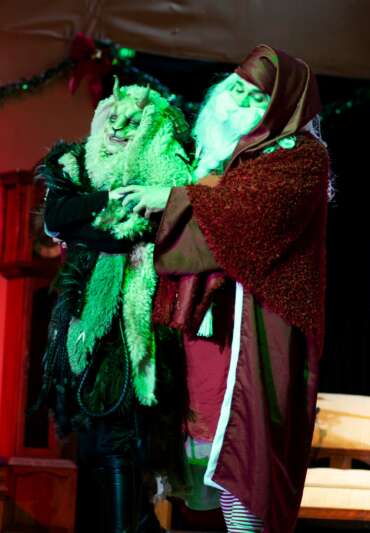 Producing a quality feature-length film while staying under budget is a natural challenge, but as an accomplished producer and filmmaker, having already developed and tested this show with live audiences, it's a challenge I'm up for!
Rewards