Sale!
Take My Death Away | A Halloween Musical 2022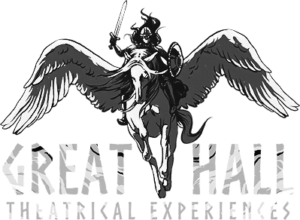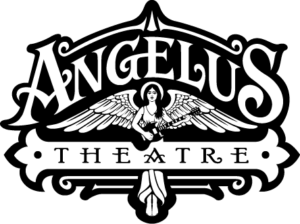 Back for its second run!
October 17 – 29
Angelus Theatre (165 N. Main St, Spanish Fork)
7:30 PM (about 2.5 hours)
At the turn of the twentieth century in rural America, David and Sadie, an engaged couple, face tragedy when David suddenly dies. But death isn't about to stop David's unconquerable spirit. On the other side, he teams up with a ghost named Eve, who helps him find a way back. The journey is fraught with peril, and to get to Sadie before she marries another man, David may have to make a pact with an agent of the devil.
TAKE MY DEATH AWAY is an enchanting Halloween musical and romantic comedy, featuring haunting melodies and upbeat bluegrass music. After a successful run in 2020 with standing ovations and, in 2021, performances selling out, nearly every night, it's back for 2021 with a new cast, new twists, new music, and even more magic.
Audience Reactions
"Absolutely phenomenal. Well done everyone involved! I declare Take My Death Away to be a masterpiece. May it ever come back to haunt us" (Eric G).
"Great show! We loved the depth in the story and the humor. Perfect for the Halloween season and awesome music!" (Kathryn A)
"I loved this play!!!! 😂 The music was fantastic, and the plot was eerily intense, but also humorous! Such a fun way to celebrate the Halloween season" 🎃 (Keely W).
"The play was very well done. I enjoyed the vocal performance and it was a treat to be able to attend in person (Larry B).
"Loved the show! Great job! Lots of energy, great choreography and singing! Very fun for the Halloween season! … Go see it! (Sharilyn G)
"I loved the show! I enjoyed the music and the humor and the storyline. The choreography in the dance numbers was well done. It was a wonderful break to get away from everything else going on for a couple of hours. … Definitely recommend the show!" (Stephanie B)
"Fun show for all! My kids and I loved it! Lots of laughs and the beautiful songs were mesmerizing! We can't wait to see it again!" (Kaydee S)
Parental Advisory
TAKE MY DEATH AWAY is a fantastic and uplifting romantic comedy, though it does have scary moments and is not recommended for young children. We would give it a PG-13 rating. It is comparable in content to HOCUS POCUS, GHOST, and THE PHANTOM OF THE OPERA, including the following:
Themes of necromancy and demonic possession
Conversations about death and murder
Fantasy violence including stabbings and shootings
A man says the word "damn"
A man is carried down to hell
Tickets
Performances Times:
Mon, Oct 17th, 7:30 PM
Thu, Oct 20th, 7:30 PM
Fri, Oct 21st, 2:30 PM
Sat, Oct 22nd, 7:30 PM
Mon, Oct 24th, 7:30 PM
Thu, Oct 27th, 7:30 PM
Fri, Oct 28th, 7:30 PM
Sat, Oct 29th, 7:30 PM