Creators
| | |
| --- | --- |
| Produers | Stephen and Teresa Gashler |
| Technical Director | Matthew Davis |
| Theater Owner | Curt Gordon |
| Emcee | Stephen Gashler |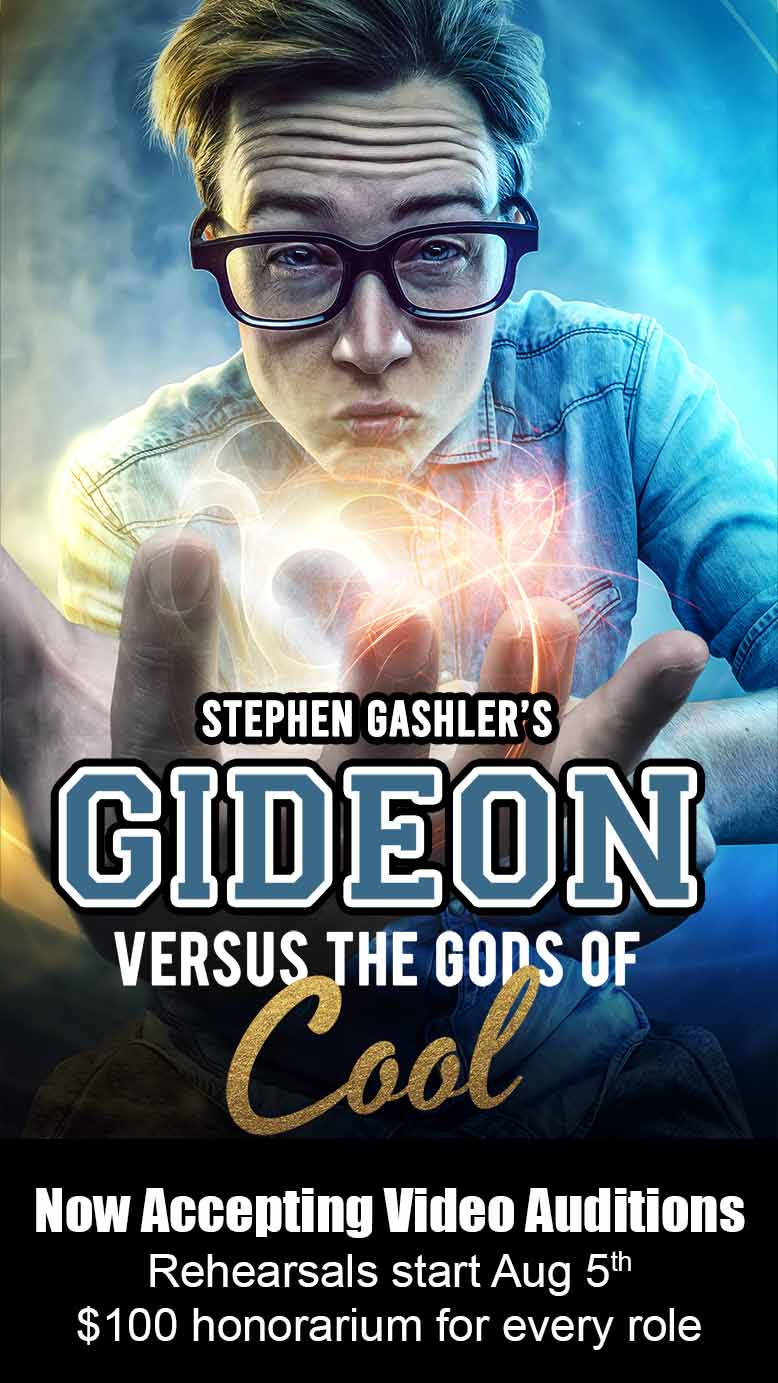 Audition Form
From the creators of VALHALLA | A VIKING ROCK OPERA, A KRAMPUS KAROL, TAKE MY DEATH AWAY, THE LADY OF SHERWOOD, and BUMS! comes a brand new rock opera. PERCY JACKSON meets HIGH SCHOOL MUSICAL in this mind-warping adventure set in the 1980's, based on the highly-rated novel. The epic and hilarious show will play at the Angelus Theatre in Spanish Fork from Aug 22nd - Sep 3rd. Rehearsals start in July. There are roles for all ages over 16 (with a $100 honorarium). Learn more, listen to the music, or sign up at http://godsofcool.com. Deadline: June 30th.
Listen to the Music
This new rock opera (in they style of Bon Jovi, Blondie, Simple Minds, Dead or Alive, Michael Jackson, and more) celebrates the magic and wonders of 1980s high school life and questions what it means to be cool ... while also bending the laws of physics and traveling through parallel universes. There's less than two weeks to send in a video audition, so don't put it off.
Learn More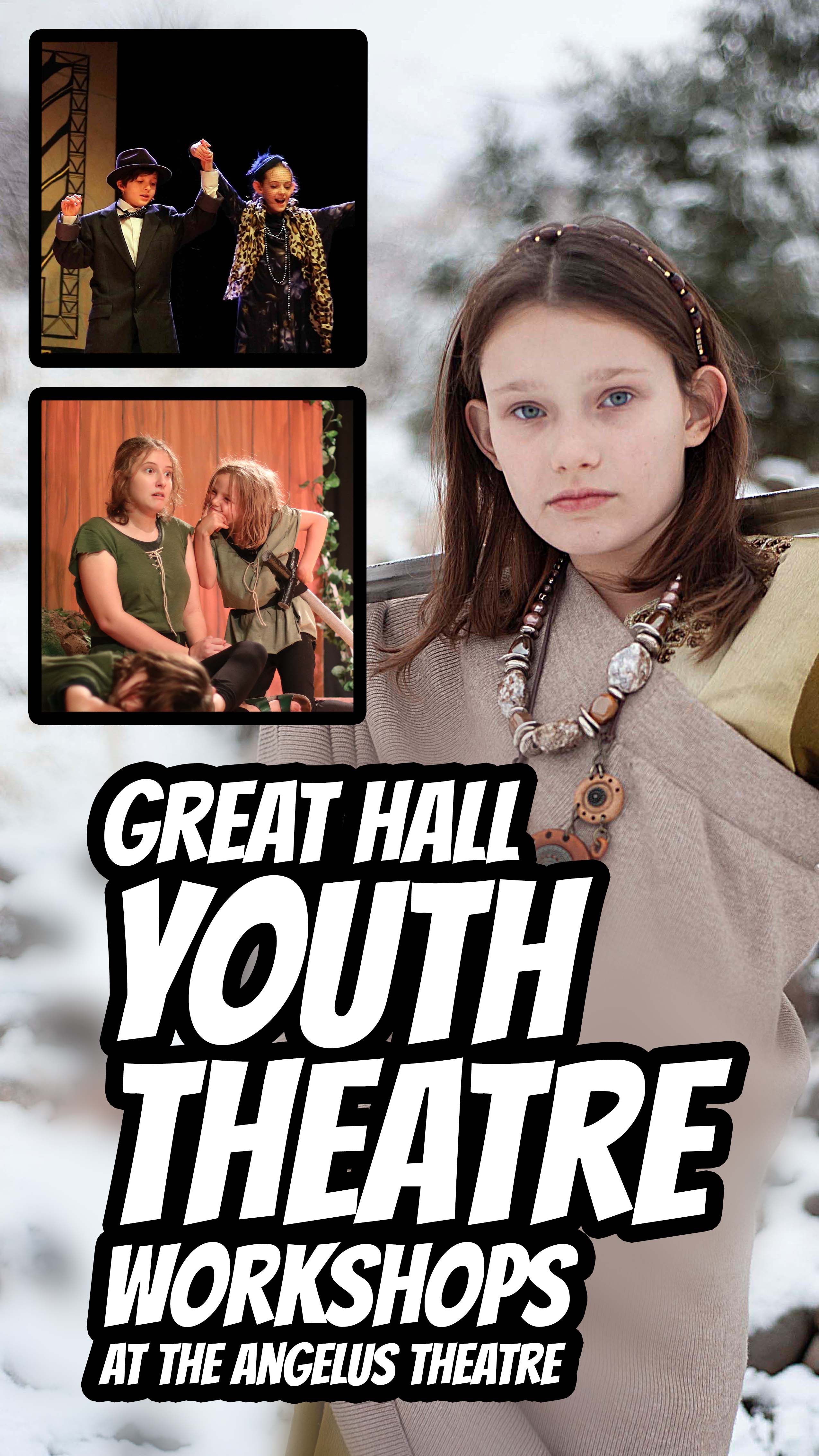 Now Enrolling Summer Workshops
Beginning acting and musical theatre classes and performances for ages 6 - 16.
Learn More
Contents
24 Hour Play Festival
Sat, Jun 18, 7:30 PM
Contestants have had 24 hours to write, direct, memorize, and rehearse a brand new play. They're now going to perform it for you. Stick around till the end, so you can vote for your favorites. The winners (announced at the awards ceremony on June 25th) will take home a $100 cash prize.
Play #1
Title
The 2049ers
Playwright
RJ Walker
Director
Matt Davis
Actors

Matt Davis
Steve Whitehead
Jenna Rhodes
Play #2
Title
Will Power
Playwright
Matthew Delafuente
Director
Matthew Delafuente
Actors

Matthew Delafuente
Reilly MacMichael
Joshua Yuen
Play #3
Title
Going Gaga
Playwright
Amanda Rodriguez
Director
Faith Whiting
Actors

Joshua Stone
Amanda Rodriguez
Faith Whiting
Play #4
Title
Caterpillar vs the Nerds
Playwright
Ruthie Cobb Higley
Director
Nick Barnes
Actors

Joshua Stone
Nate Worlton
Play #5
Title
Later, Gater
Playwright
Tiffany Davis
Director
Matt Davis
Actors

Matt Davis
Steve Whitehead
Jenna Rhodes
Short Play Festival
Mon Jun 20, Tue Jun 21, Wed Jun 22
7:30 PM
Playwrights throughout Utah have sent in scripts, and we've selected the best. Talented directors and actors have been rehearsing for weeks to make you laugh as they compete for a $300 prize. Stay to the end to vote for your favorites. The winners will be announced at the awards ceremony on June 25th.
(Casts are listed in alphabetical order of first name.)
Play #1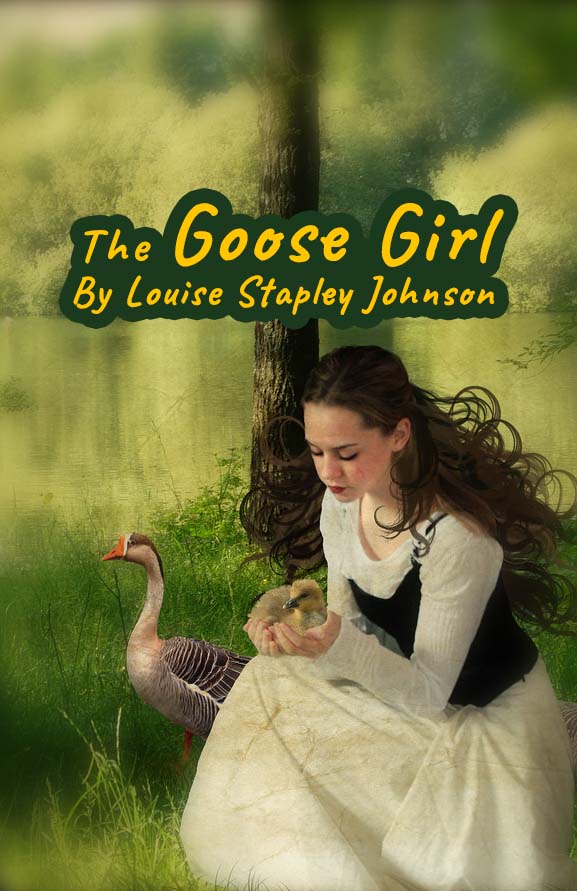 Title
The Goose Girl
Playwright
Louise Stapley Johnson
Director
Louise Stapley Johnson
Actors

Benjamin Hyde - Karl
Brittney Miramontes - Desideria
Chris Valenzuela - Stefan
Eden Black - Clemencia
Louise Stapley Johnson - Voice of Gerd
Kobe Black - Konrad
Play #2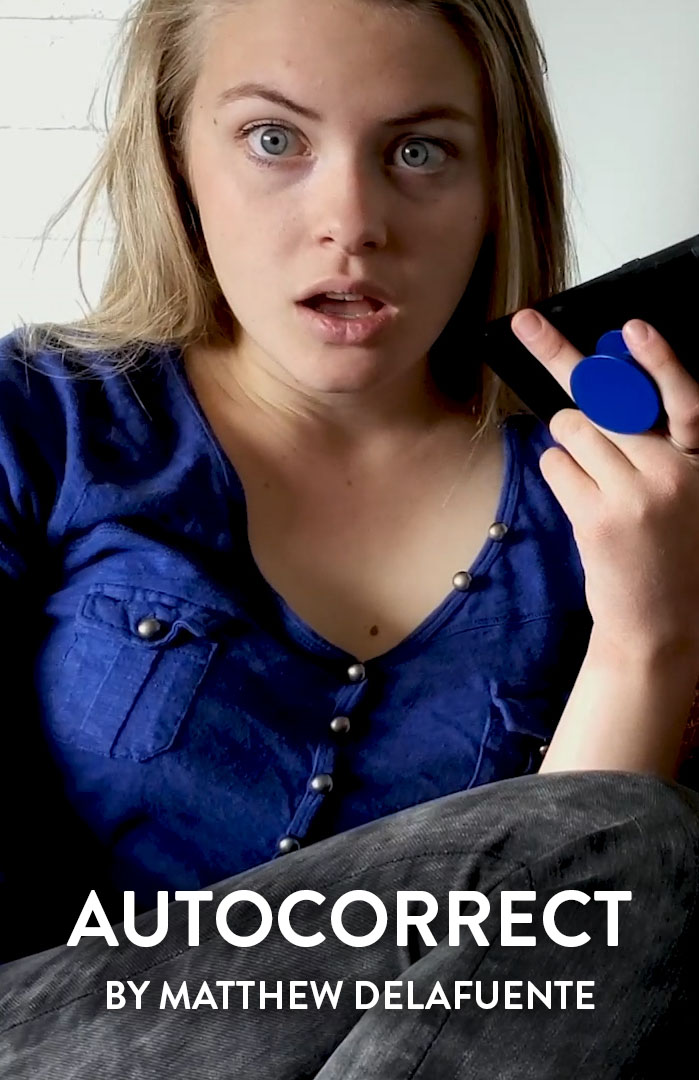 Title
Autocorrect
Playwright
Matthew Delafuente
Director
Matthew Delafuente
Actors

Chris Valenzuela - Mitchell
Grace Clark - Kira
Matthew Delafuente - Gino
Play #3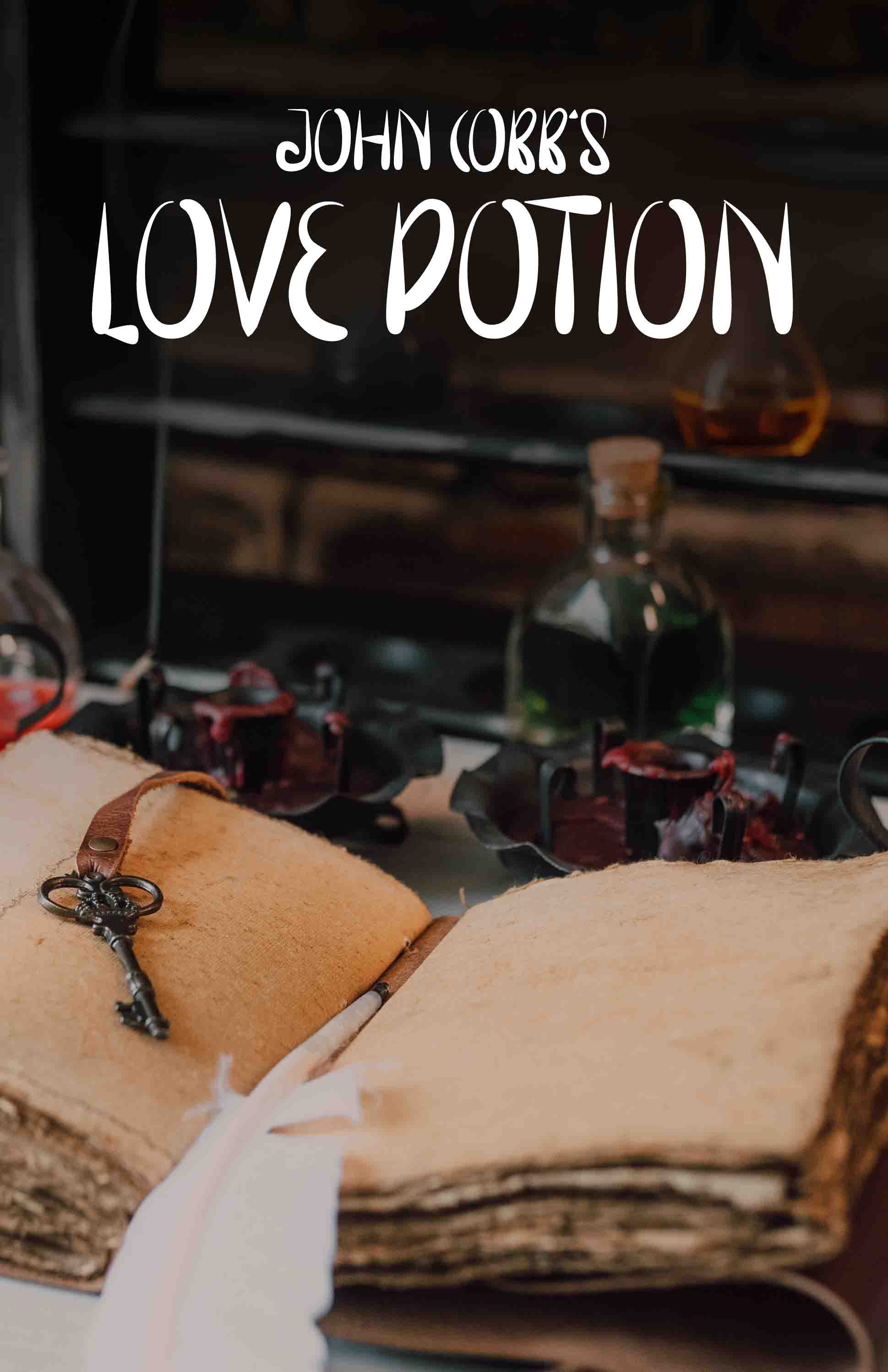 Title
Love Potion
Playwright
John Cobb
Director
Pamela Arts
Actors

Alexa Quigley - Sorceress
Austin Hansen - Curmudgeon
Christian Hansen - Translator
Grace Clark - Princess Sorrowful Bottom
Sean Duncan - Prince Who's Your Daddy
Play #4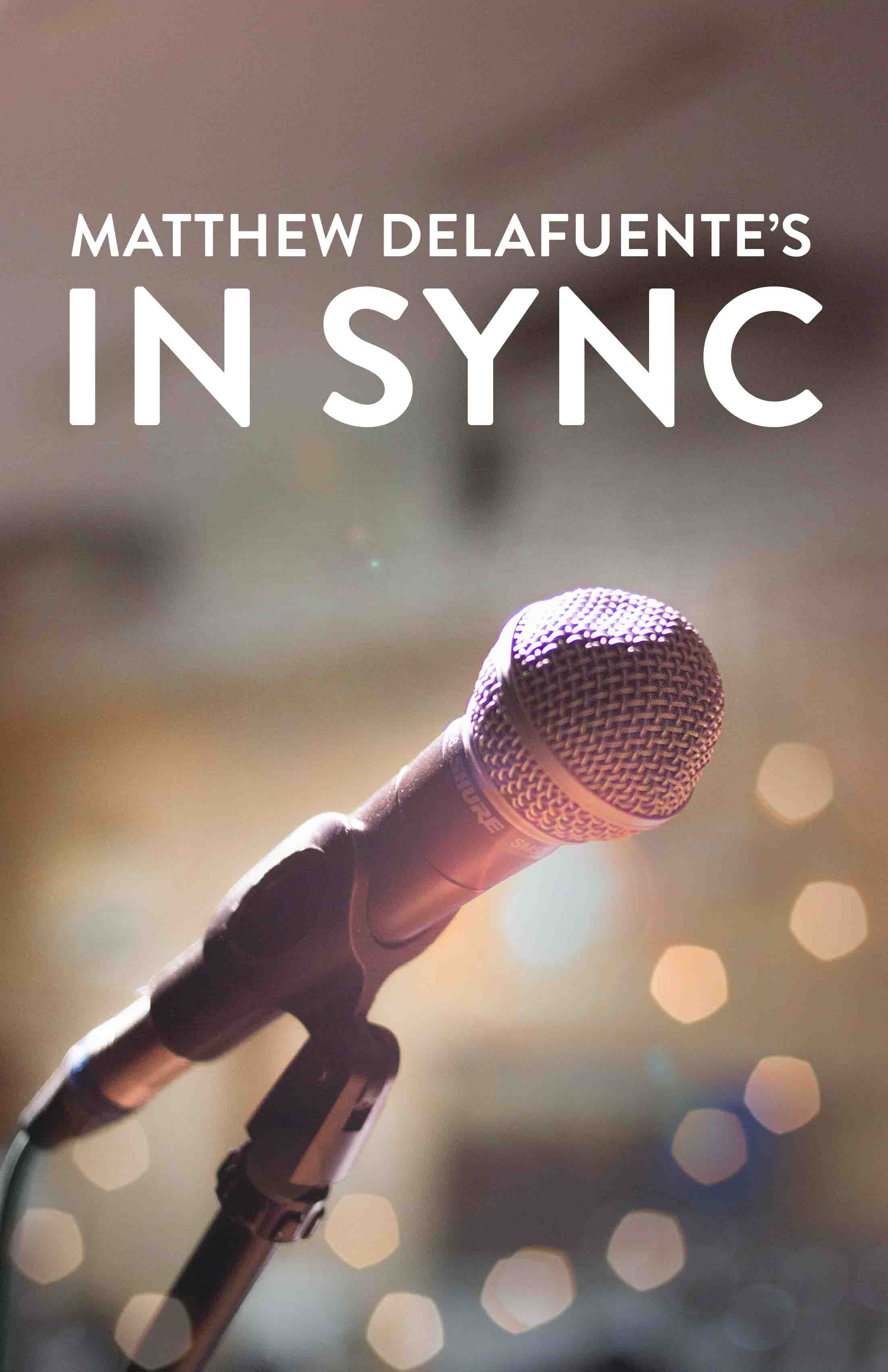 Title
In Sync
Playwright
Matthew Delafuente
Director
Matthew Delafuente
Actors

Matthew Delafuente - Beatboxer 2
Topher Hill - Beatboxer 1
Play #5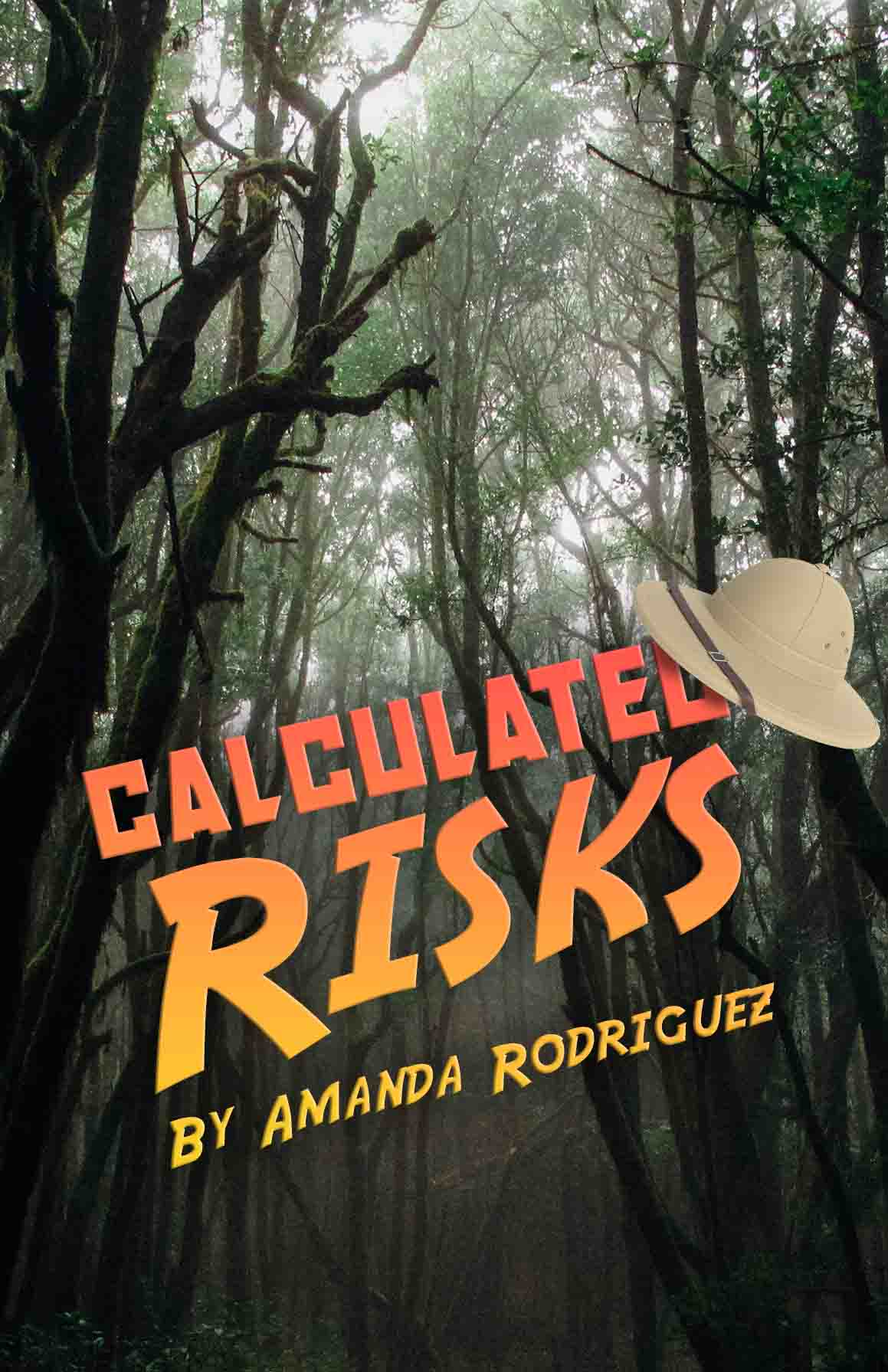 Title
Calculated Risks
Playwright
Amanda Rodriguez
Director
Amanda Rodriguez
Actors

Amanda Rodriguez - Jane
Reilly MacMichael - Hannibal
Taylor Hyde - Henry
Play #6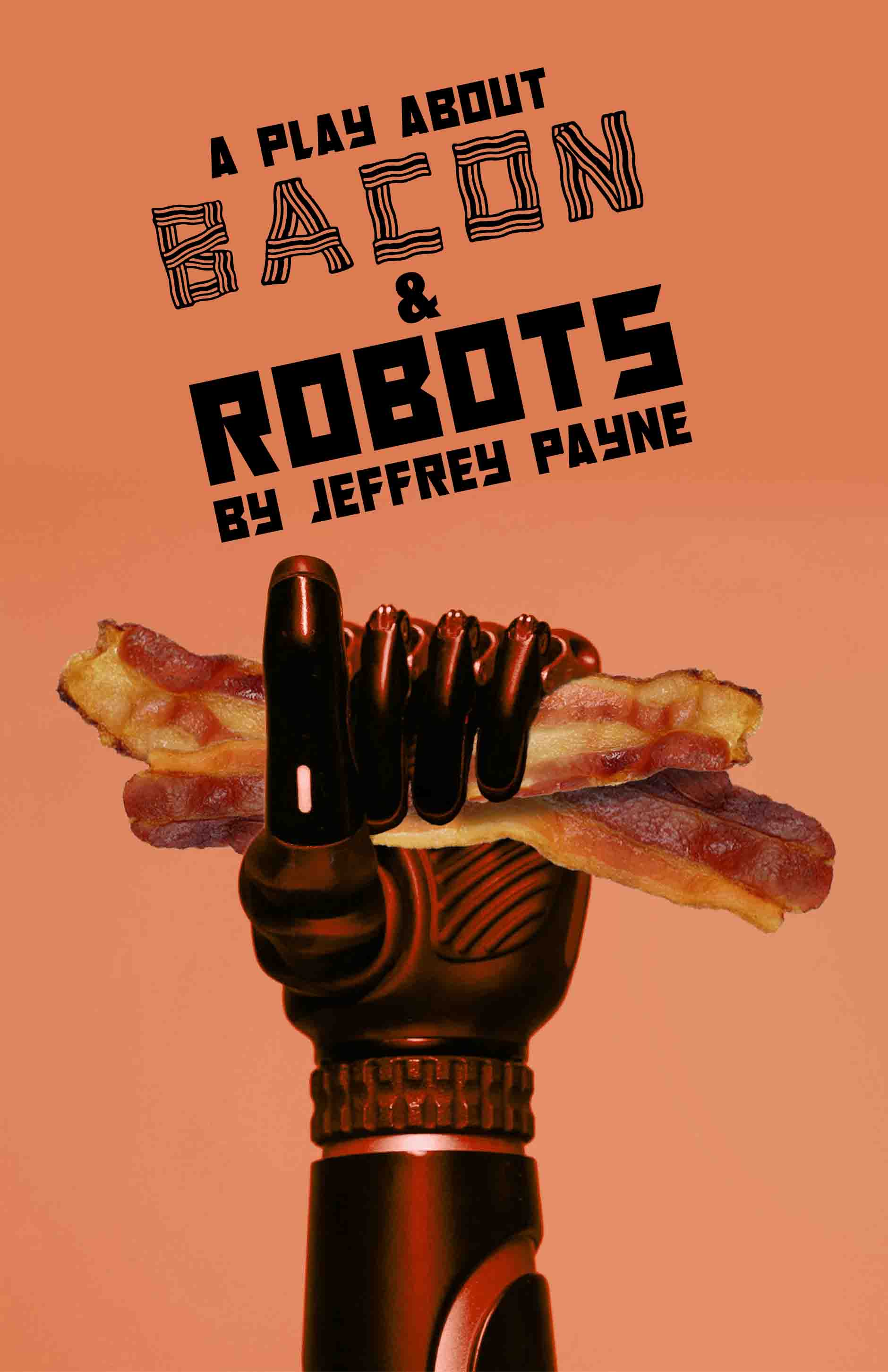 Title
A Play About Bacon and Robots
Playwright
Jeffrey Payne
Director
Kathryn Payne
Actors

Aspen Gashler - June
Benjamin Hyde - Methane/Doctor
Brittney Miramontes - Ms. Boar
Faith Lord - Porcine
Jeffrey Payne - Announcer/Emperor Bot 5000
Jessica Salter - Madam Poulet/Thomas Jefferson
Oliver Payne - Barista/John
Robin Henry - Pepper
Samuel Benson - Kirby/Edward Bernays
Taylor Hyde - Kelly/Regis
William Hyde - Hoofly
Variety Acts Festival
Thu Jun 23rd, 7:30 PM
Our very own "Utah's Got Talent", including storytelling, dancing, music, and more. Contestants will be competing for a $100 cash prize as you vote for your favorites.
Tickets
Artists
Benjamin Hyde - Science Presentation

Father of 8 and self employed, has left been with...ampel time to do theater projects over the years... He started in radio and has done a little of everything.

Hannah Maurine Benge - Music

Hannah Maurine Benge has been writing music since she was 12 and singing since she was 2! Her first full album comes out July 2nd and she's so excited to share it with the world!

Jake Earnest - Storytelling

Jake Earnest loves storytelling. He teaches literature and improv theatre at American heritage school. He's competed in multiple storytelling contests, and thinks a hotdog in a pancake is a cool breakfast.

Matthew Delafuente - Dance

Matthew Delafuente is a modern renaissance man. In this festival alone, he's written, directed, and starred in three plays, showed off his beat boxing skills, and will now grace us with his dancing and storytelling. Also be sure to check out his YouTube channel.

Intermission

The Deaf and the Musician - Music

The Deaf & The Musician is a duo of deaf artist Cindy performing sign language alongside singer-songwriter Ben and his 12-string acoustics guitar. You will see the words!

Matthew Delafuente - Storytelling

As cool as Matthew is, he only gets one bio. See above.

The Gashlers - Music

Stephen and Tersa Gashler love to create original musical theatre and host arts festivals. Check out their epic YouTube channel.
Music Festival
Fri Jun 24th, 7:30 PM
From Celtic folk to progressive rock, vote for your favorite music by some of the best artists in the valley, who will be competing for a $200 cash prize.
Tickets
Artists
Samuel Benson

Samuel Benson is a 23-year-old marketer, musician (Mr. Morning), writer (KARP), actor, podcast host (Chasing the Dopamine), husband, and cat dad from Provo, UT. He's so excited to be back on stage after a six-year hiatus.

Tiffany Garner Davis

An accomplished drama teacher, Tiffany has starred in several shows with Great Hall Theatrical, directed another, and written another. She's also a fantastic singer-songwriter, who recently released her debut album.

Fever Dream

Fever Dream is the solo music project of singer/songwriter Jairen Shupe. Taking his musical inspiration from the indie scene of the 1980's Fever Dream aims to bridge the gaps of life in between haircuts.

Lemonfern

Lemonfern is an up and coming band, so fresh, they don't even have a band photo yet. We'll let their music speak for itself.

Intermission

Give Me Rent

Give Me Rent is not a group of landlords like one might think, but in fact is the funkiest local band around! Comprised of Taylor Egan as lead vocalist and guitarist, Clark Hubler on keys and vocals, Millie Rose on bass, and Tate Pitcher on drums, these four music lovers get their kicks by playing rhythmically and harmonically rich music. They draw influence from Vulfpeck, Thundercat, and Bruno Major, among other artists. But no matter which side of funk they compose on, they like to walk in the grey area between beautiful art and spunky spontaneity. Come listen to a groove like no other from four dedicated, passionate, and fun creatives: one band, Give Me Rent!

Matthew Graves

Matthew Graves - Lead singer and rhythm guitar, songwriter; Dexton Graves - Lead guitar and background vocals, songwriter; CJ Hulce-Bass, songwriter

Man May Be

Founded by Hanna Eyre (The Voice season 12), Adam Keith, and Brisco Liddell, Man May Be is a collaboration some 10 years in the making. Structuring their first album around a musical concept and songs that Adam had been writing for nearly a decade, the band began merging metal, EDM, classical, jazz, and other influences to produce a work full of soaring melodies, time-bending rhythms, and prog-metal grandeur. The Provo-based group released their debut album Shadows of the Dawn in November of 2021.

Mister Tim

Live-looping is the art of layering a single performer's instrument to create the sound of a full ensemble. Mister Tim records his voice - singing, harmonizing, beatboxing, mimicing instruments - live on stage, creating amazing original songs and unique renditions of cover songs. An amazing visual spectacle (how is that one guy making all that sound?) and satisfying artistic experience for music fans.

Mister Tim has a full album of his original songs, "The Funky Introvert", and regularly releases new original songs online and original videos on his youtube channel. He maintains a busy schedule of looping performances, including public concerts and school workshops.
Awards Ceremony
Sat Jun 25th, 7:30 PM
Featuring some of the best acts from every category, it will all come together at the awards ceremony, where the winners will be announced. If you can only make one event, make it this.
Tickets
Coming Up in 2022
Jul 16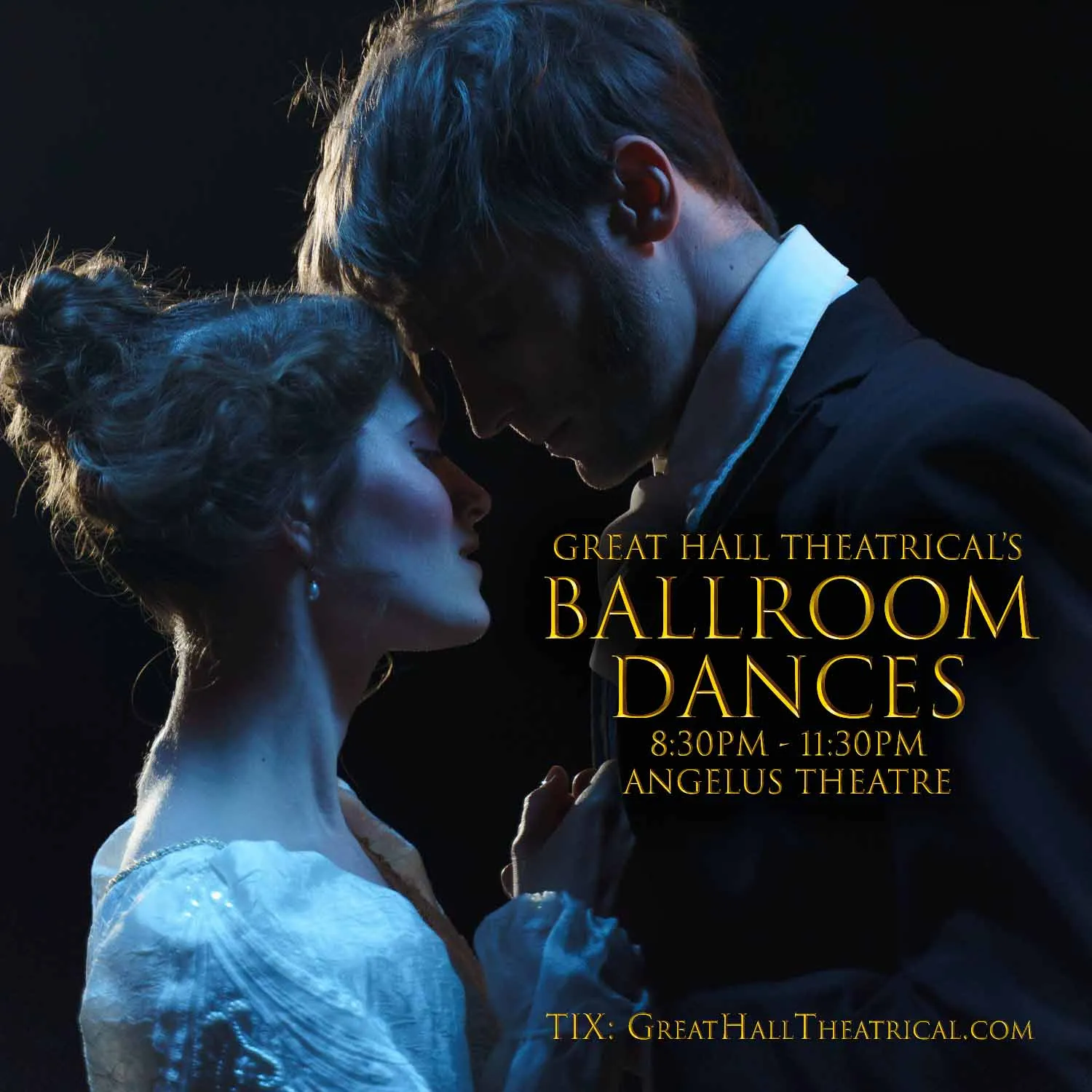 Basic ballroom instruction from 7:30 – 8:00 PM. Open dancing from 8:00 – 10:30. Awards for best costumes.
Come and learn or practice your Foxtrot, Cha-Cha, Waltz, Swing, or whatever floats your boat in a beautiful space over three hours of fun and romantic music. Bring a friend or make new friends. Basic dance instruction will be from 8:30 – 9:00 PM. Dancing will continue until 11:30 PM (times may vary for special occasions). Street clothes are fine, though you're welcome to dress up!
Tickets
Aug 22 - Sep 3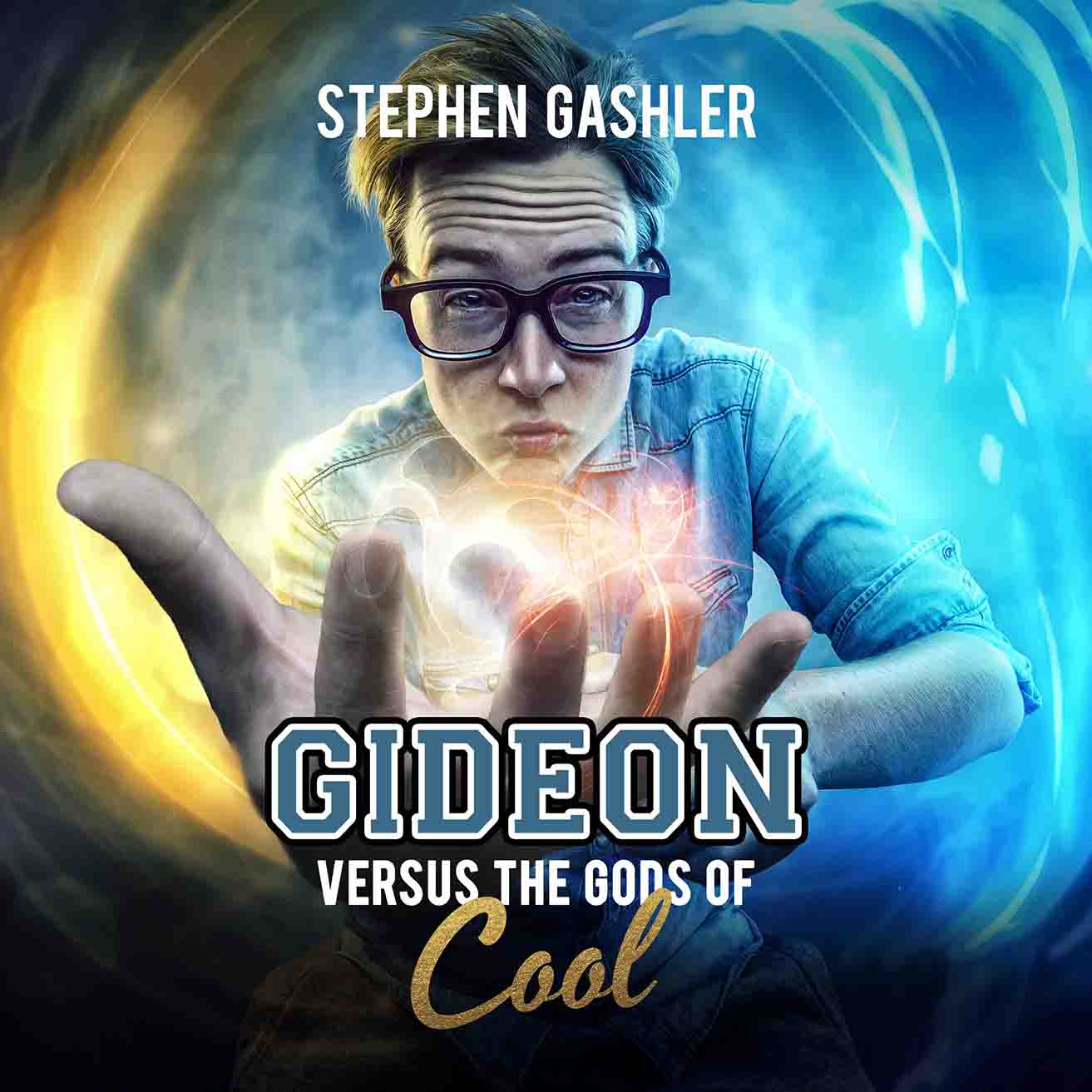 High School Musical meets Percy Jackson in this all-new musical by Stephen Gashler, based on his highly-rated Young Adult novel. Gideon Greenwich, a delinquent nerd, is given two choices: join the football team or be expelled.
To be "initiated" into the team, Gideon attends a violent fraternity party, where he has a startling discovery: the jocks are being controlled by an evil god of sports! As the conspiracy unfolds, it appears that the entire high school has been hijacked by otherworldly beings posing as teachers. To resist their dark powers, Gideon must look beyond social cliques and team up with star quarterback, Doug Rock, and the beautiful cheerleader, Cynthia McDaniels.
Together, the unlikely friends take on the god of sports, the goddess of fashion, and the god of popularity. But defying the "gods of cool" takes courage, a willingness to look stupid, and mind-bending adventures through parallel universes. In this thoughtful and hilarious critique of high school life, national award-winning storyteller, Stephen Gashler, will make you question what it means to be "cool".
Tickets
Oct 16 - 29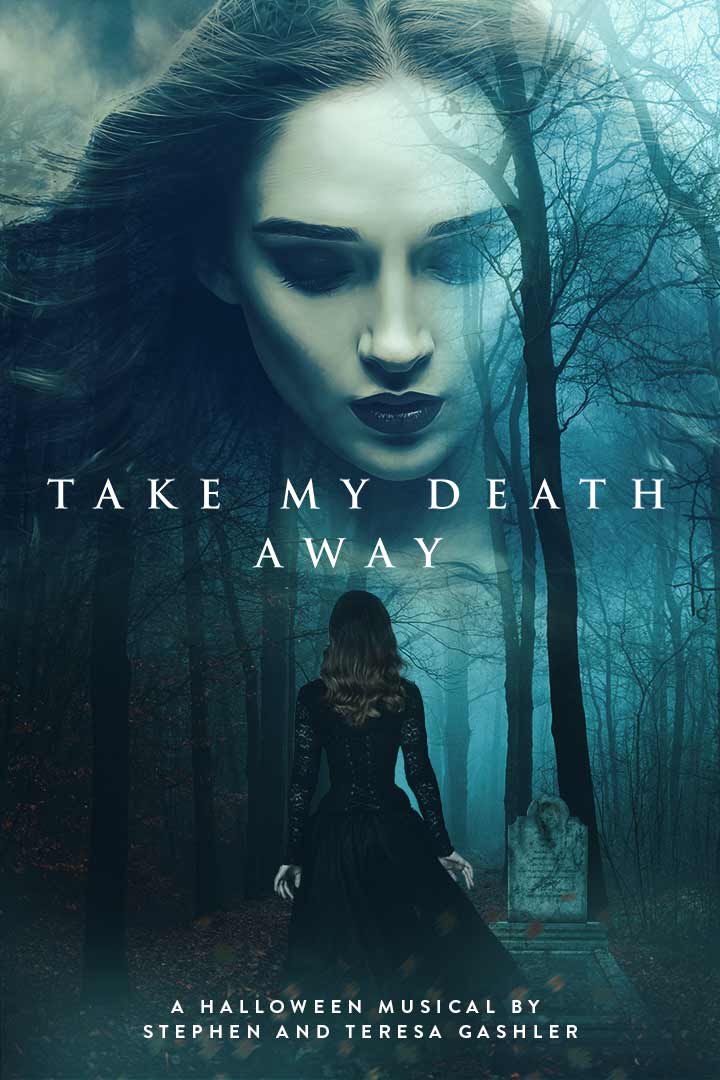 At the turn of the twentieth century in rural America, David and Sadie, an engaged couple, face tragedy when David suddenly dies. But death isn't about to stop David's unconquerable spirit. On the other side, he teams up with a ghost named Eve, who helps him find a way back. The journey is fraught with peril, and to get to Sadie before she marries another man, David may have to make a pact with an agent of the devil.
TAKE MY DEATH AWAY is an enchanting Halloween musical and romantic comedy, featuring haunting melodies and upbeat bluegrass music. After a successful run in 2020 with standing ovations and, in 2021, performances selling out nearly every night, it's coming back for 2022 with a new cast, new twists, new music, and even more magic.
Tickets
Oct 26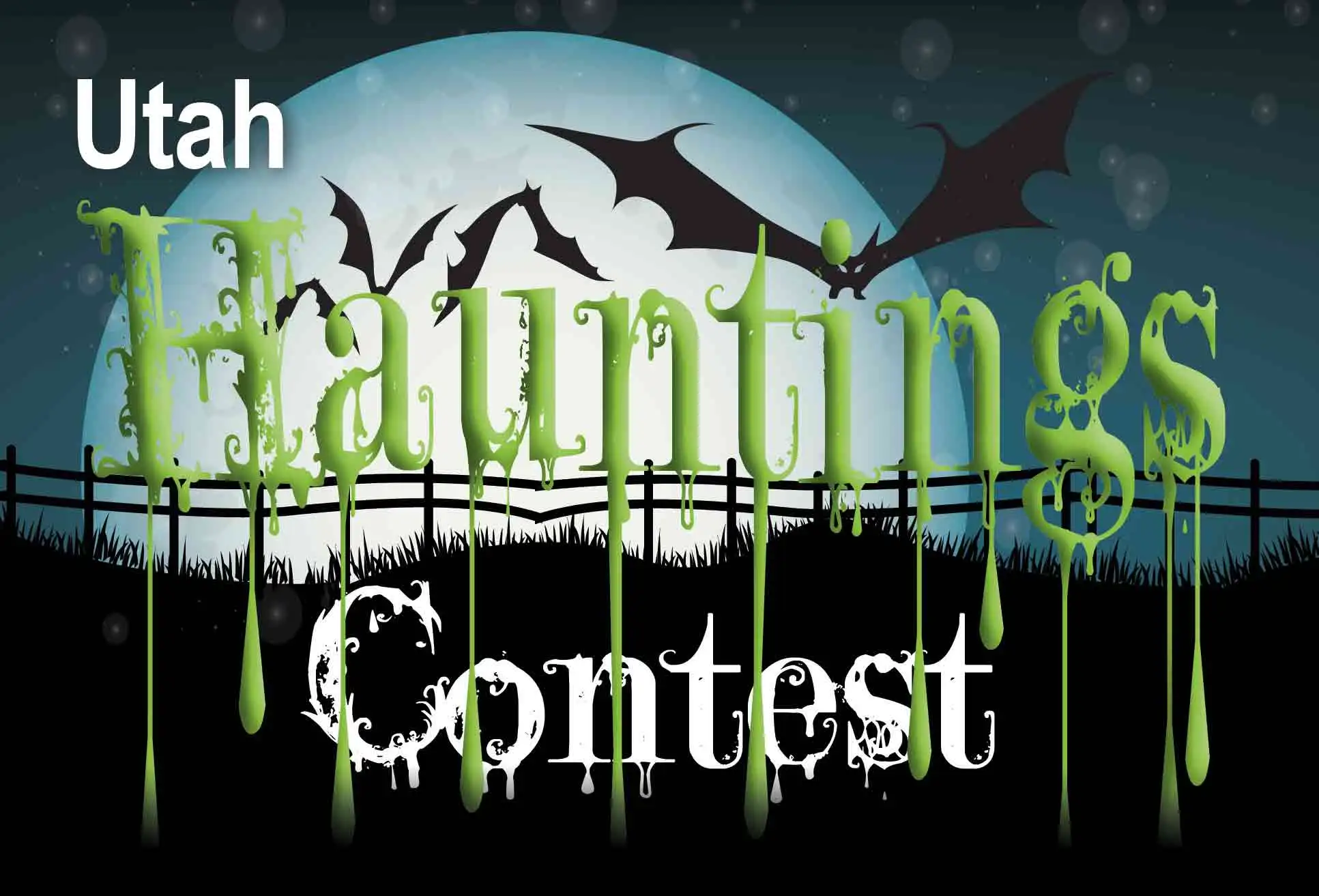 If you enjoy ghost stories and spine-tingling suspense, then come for an unforgettable evening with some of Utah's finest (and scariest) storytellers at the eighth, annual Utah Hauntings Contest. The ancient tradition of oral storytelling meets the wonders of Halloween as finalists compete for a $100 cash prize, season tickets to Great Hall Theatrical's events, and, most importantly, an entire year of bragging rights. Anyone can send in a video audition to compete, but only six finalists will be chosen to fill you with shivers.
Tickets
Dec 12 - 23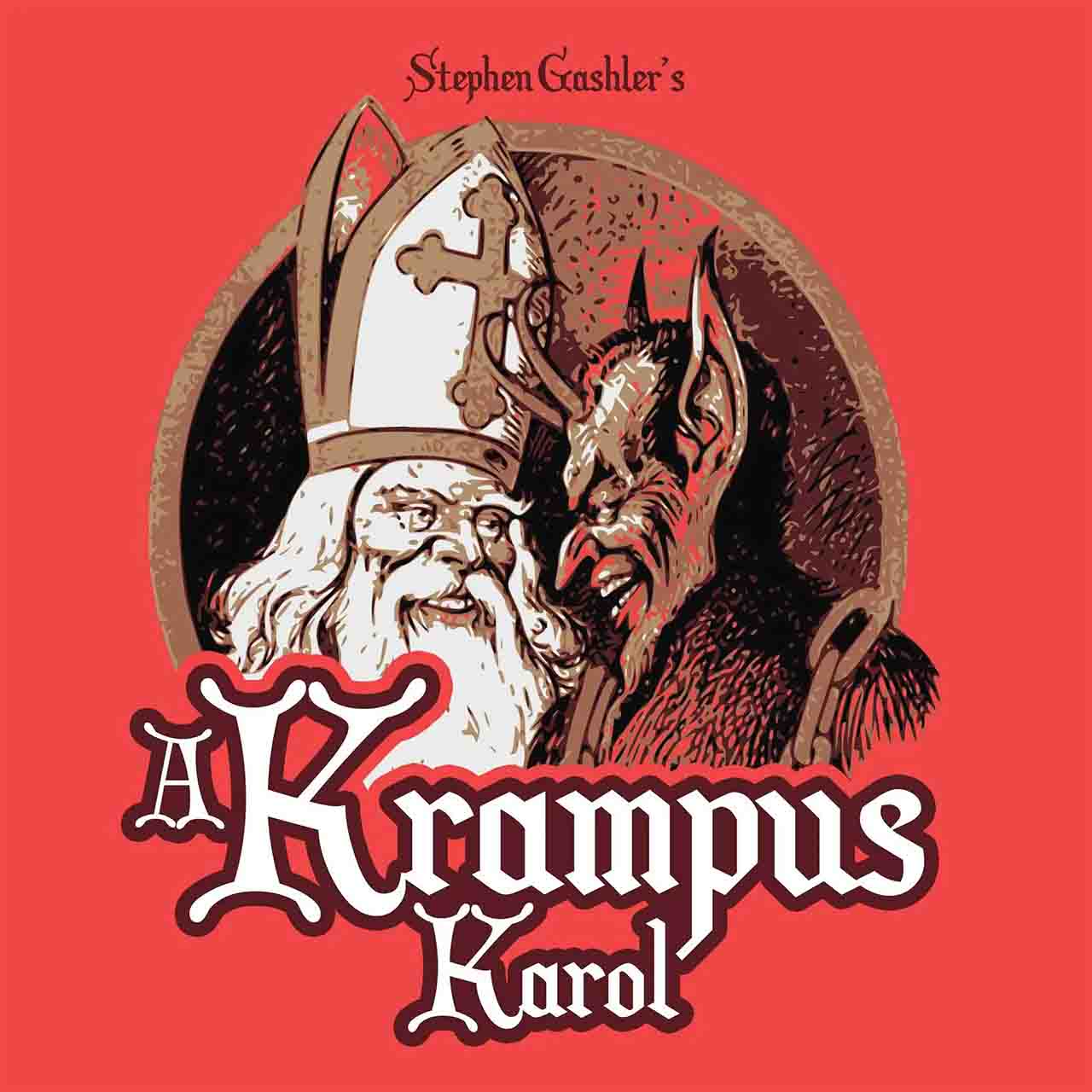 This holiday season, treat yourself to a laugh. CHARLIE AND THE CHOCOLATE FACTORY meets THE NIGHTMARE BEFORE CHRISTMAS in this dark and wacky musical in the style of Tim Burton and Danny Elfman. For hundreds of years, Christmas was a time for bone-chilling wonder as fearsome monsters teamed up with Saint Nicholas to punish the naughty. It's time to bring back the fun with an all-new Christmas tradition filled with suspense, side-splitting comedy, and unforgettable music.
Tickets
Dec 31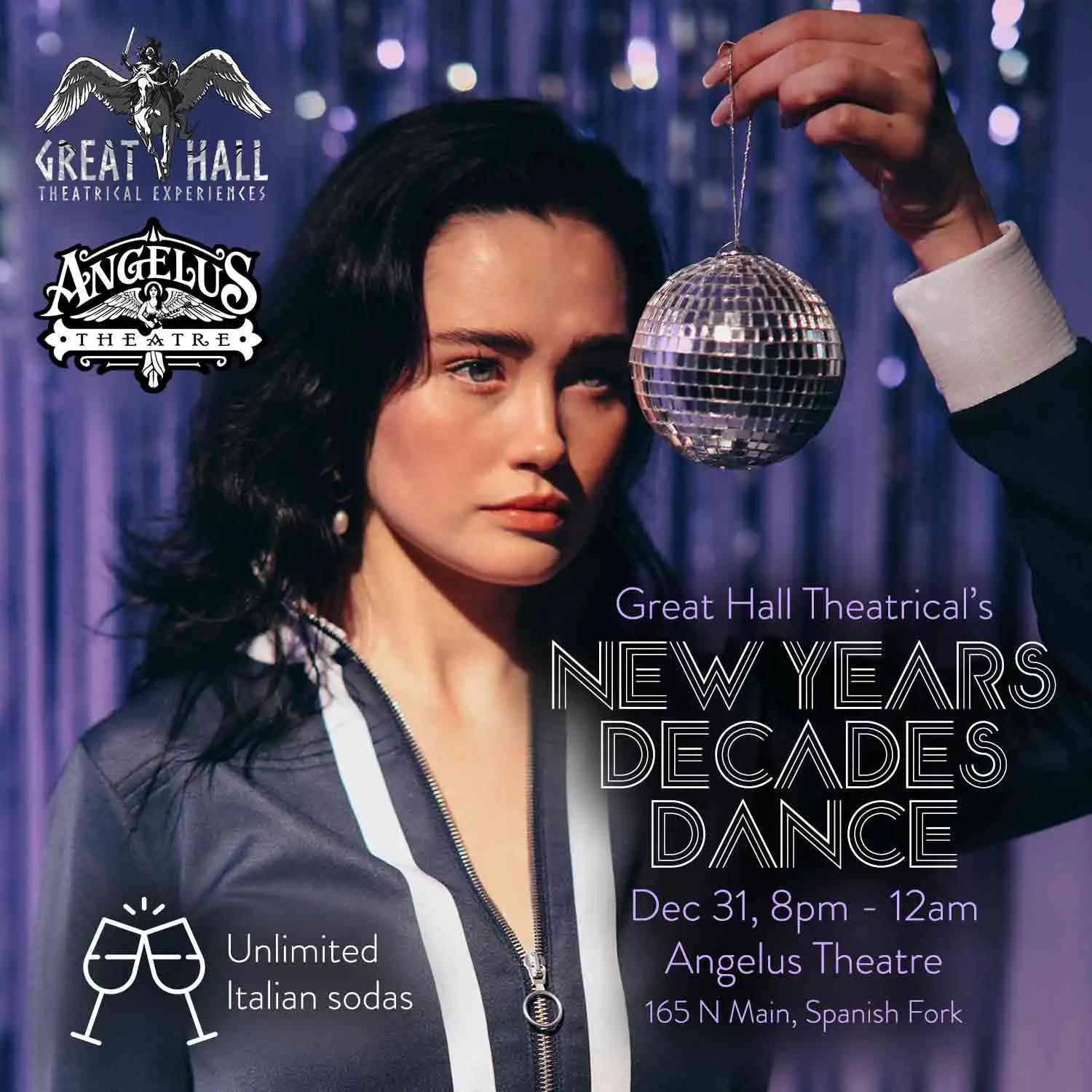 Choose your favorite decade from the 1920's to the present and come in costume (or as you are) to celebrate the New Year with an evening of great music and dance. There will be an all-you-can-drink Italian soda bar (included) and awards for the best costumes and the best dancers.
Tickets