Season Tickets
$59.00 / Year
9 premium shows/events – $162 $59/year
No commitment. Cancel any time.
Enjoy an entire year (starting from your time of purchase) of fantastic musical theatre, exciting events, and immersive experiences. Seasons tickets are what enable us to continue making shows. (1) Save money while (2) enjoying fresh, new entertainment at its finest and (3) supporting the arts in your community. Win-win-win. After purchasing your season ticket(s), you will be emailed a series of coupon codes (one specific to each event) that you can use to reserve seats.
January/February – Great Hall Ballroom Dances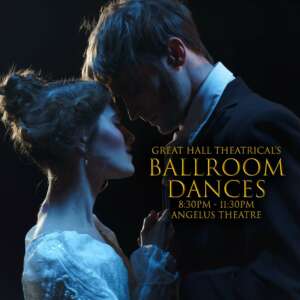 Come and learn or practice your Foxtrot, Cha-Cha, Waltz, Swing, or whatever floats your boat in a beautiful space over three hours of fun and romantic music. Bring a friend or make new friends. Basic dance instruction will be from 8:30 – 9:00 PM. Dancing will continue until 11:30 PM. Street clothes are fine, though you're welcome to dress up! You can reserve tickets below or buy at the door.
Season tickets include 1 ticket to any of the Great Hall Ballroom Dances.
March/April – Valhalla | A Nordic Rock Opera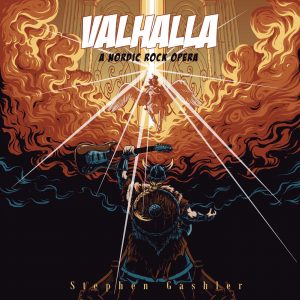 What began as a successful Kickstarter campaign and a beloved "Viking rock" album is coming back by popular demand for its third run.
In the year 830, a band of Vikings raids a Saxon nunnery. But when the battle goes sore, Sven, the youngest Biking, is separated from his clansmen. Needing to find a way back to Norway, he takes a young nun named Mary hostage, and together they face a perilous voyage on a stolen ship, a journey that takes them to the edge of life and into the magical realm of the gods.
Utah's Biggest Liar (Tall Tale Contest)
If you enjoy stand-up comedy, you'll love this event.
Join us for an evening of laughs, deceit, and tomfoolery at the twelfth, annual "Utah's Biggest Liar" (tall tale contest). Some of Utah's best storytellers will compete to entertain you with the most outrageous whopper. Through smooth-talking and yarn-weaving, you may not notice until you're clutching your side that what began as believable has grown into the absurd and impossible.
Pirettes of Penzance
Come experience this hilarious gender-swapped version of Gilbert & Sullivan's comedic opera. The Pirettes of Penzance is a story of a young woman, Francine, who was inadvertently apprenticed to a band of soft-hearted pirates as a child. Having just come of age, she decides to leave the pirates and live an honest life. Driven by her sense of duty, Francine felt obligated to live up to her apprenticeship with the pirates. But now that it's over, she feels it is her duty to destroy her former compatriots, even though she still cares for them like family.
June – Great Hall Performing Arts Festival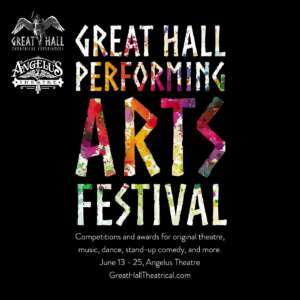 See a play, hear a song, enjoy a dance, or laugh at a joke you've never heard before at this festival and contest for original creative works in theatre, music, dance, stand-up comedy, or whatever entertainers bring to the stage. Over an exciting week of performances, contestants will compete to entertain you as you vote for your favorite acts. If you're a creator or entertainer, don't miss this opportunity to brings your works to life in front of live audiences, win recognition, and walk away with a cash prize.
A season ticket will get you into any one of the events.
August/September – Gideon Versus the Gods of Cool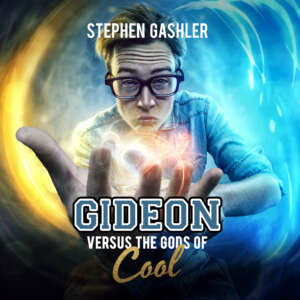 High School Musical meets Harry Potter in this all-new musical by Stephen Gashler, based on his highly-rated Young Adult novel.
Gideon Greenwich, a delinquent nerd, is given two choices: join the football team or be expelled. To be "initiated" into the team, Gideon attends a violent fraternity party, where he has a startling discovery: the jocks are being controlled by an evil god of sports! As the conspiracy unfolds, it appears that the entire high school has been hijacked by otherworldly beings posing as teachers. To resist their dark powers, Gideon must look beyond social cliques and team up with star quarterback, Doug Rock, and the beautiful cheerleader, Cynthia McDaniels.
Together, the unlikely friends take on the god of sports, the goddess of fashion, and the god of popularity. But defying the "gods of cool" takes courage, a willingness to look stupid, and mind-bending adventures through parallel universes. In this thoughtful and hilarious critique of high school life, national award-winning storyteller, Stephen Gashler, will make you question what it means to be "cool".
Utah Hauntings (Scary Storytelling) Contest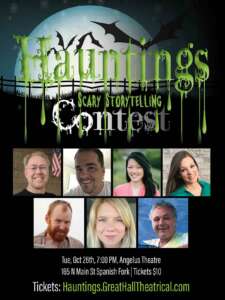 If you enjoy ghost stories and spine-tingling suspense, then come for an unforgettable evening with some of Utah's finest (and scariest) storytellers at the ninth, annual Utah Hauntings Contest, our favorite Halloween tradition. The ancient tradition of oral storytelling meets the wonders of Halloween as finalists compete for a year of bragging rights. Anyone can audition, but only six finalists will be chosen to fill you with shivers.
Take My Death Away | A Halloween Musical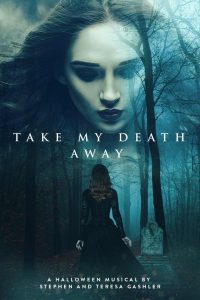 After a phenomenal debut in 2020, and the majority of performances selling out in 2021, Take My Death Away is back by popular demand for its third run.
A the turn of the twentieth century in rural America, David and Sadie, an engaged couple, face tragedy when David suddenly dies. But death isn't about to stop David's unconquerable spirit. On the other side, he teams up with a ghost named Eve, who helps him find a way back. The journey is fraught with peril, and to get to Sadie before she marries another man, David may have to make a pact with an agent of the devil. Take My Death Away is an enchanting Halloween musical and romantic comedy, featuring haunting melodies and upbeat bluegrass music.
A Krampus Karol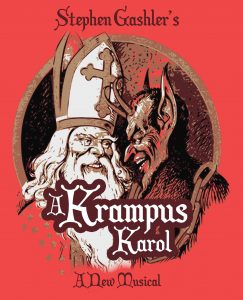 This holiday season, treat yourself to a laugh. CHARLIE AND THE CHOCOLATE FACTORY meets THE NIGHTMARE BEFORE CHRISTMAS in this dark and wacky musical in the style of Tim Burton and Danny Elfman. For hundreds of years, Christmas was a time for bone-chilling wonder as fearsome monsters teamed up with Saint Nicholas to punish the naughty. It's time to bring back the fun with an all-new Christmas tradition filled with suspense, side-splitting comedy, and unforgettable music. A KRAMPUS KAROL runs from Dec 6 – 18 at the Angelus Theatre in Spanish Fork. Find someone to hold on to and preorder your tickets before they sell out.
Buy Now