Sale!
Valhalla | A Viking Rock Opera 2022
$13.00 – $18.00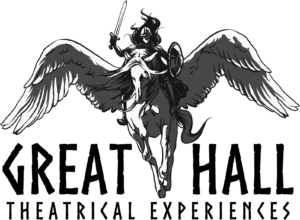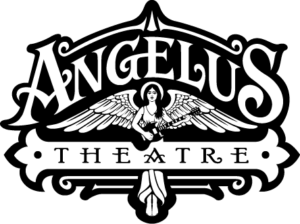 7:30 PM, March 21 – April 2, 2022
Angelus Theatre
165 N Main St, Spanish Fork
Get ready to rock with this epic, musical theatre adventure. In the year 822, a band of Vikings raids a Saxon nunnery. But when the battle goes sore, Sven, an inexperienced Viking, is separated from his clansmen. Needing to find a way back to Norway, he makes a hostage of a nun named Mary. Together they face a perilous voyage on a stolen ship, a journey that takes them to the edge of life and into the magical realm of the gods.
What began as a successful Kickstarter project and a rocking album, then grew into a series of concerts, music videos, and a full-scale production, is back for its third run, bigger and better than before. Stephen Gashler's VALHALLA | A NORDIC ROCK OPERA, produced by Great Hall Theatrical Experiences at the Angelus Theatre, is directed by Tiffany Davis.
Also playing is Valhalla | Youth Edition.
Audience Reviews
I loved this show! A friend brought me on a Monday and I knew my husband had to see it, so we came back for the closing night. When I saw the YouTube video of the performance, I showed to to my kids, and we've now watched it half a dozen times, and have been listening to the soundtrack pretty much nonstop. I loved the characters and the music, and hope to be able to bring my kids to the show someday.Maerhwyn
I loved this production in 2019 and had a such a great time that when I saw the second production in 2021 I was amazed that it could get better. There were so many memorable pieces, the acting and singing were transforming, and all the pieces of set-costume-makeup were great. The choice to post the lyric was fantastic. The ending felt so ethereal, kind, and uplifting, which is amazing considering the initial promise of "blood and gore" from either Thor or Odin at the beginning of the show. Haha! Beautiful work. I was hard-pressed to take every detailed moment in. It shows the level of talent and commitment from this production team and I will be in line for the next show.
Rose Ledezma
My wife and I quite enjoyed this show. The music was awesome and the instrumentation very catchy and consistent; we didn't feel like any track got left in the dust, though we did have a couple favorites. The story was impressive and also something we didn't anticipate to love as much as we did. I told my wife I'm definitely going to try out for this show at some point.Michael Larsen
Tickets
Performances Times:
Sat, Mar 19, 11:00 AM (preview)
Mon, Mar 21, 7:30 PM
Thu, Mar 24, 7:30 PM
Fri, Mar 25, 7:30 PM
Sat, Mar 26, 7:30 PM
Mon, Mar 28, 7:30 PM
Thu, Mar 31, 7:30 PM
Fri, Apr 1, 7:30 PM
Sat, Apr 2, 7:30 PM